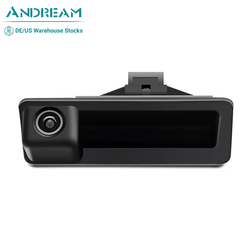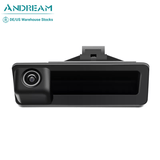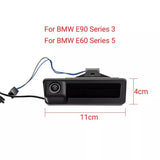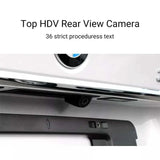 CCD HD Car Rear View Camera For BMW F30 F48 E60 E90 E70 E71 Series 3 5 X3 X1 Special Rear View Reversing Parking Camera
SKU: EW-Camera05E
Note: If you buy a camera separately, it can only be sent from China, and the shipping period is 9-12 days.
Specific parameters
Technical term              Technical parameters
Images Sensors:           CMOS
Power Supply(DCV):      DC 12V±1V
Power:                         <1W
Effective Pixels:            580×540/580×492
Electronic Shutter:        1/60(NTSC)/1/50(PAL)  -1/10,000  seconds
Lux:                             1Lux
S/N ratio:                     >=48DB
Resolution (TV Lines):   420
TV System:                  PAL/NTSC
Lens Angle(Deg.):         170°
Video Output :              1.0vp-p,750hm
IP Rating:                     IP66-IP67
White Balance:             auto
AGC:                           auto
BLC:                            auto
Operating Temperature(Deg.C): -20°~70°higher  temperature  95%
Shipping
The countries we can currently send to include the United States, the European Union, Russia, Singapore, Australia, New Zealand, Japan, and South Korea. Customers in other countries please consult online customer service.
Shipping cost: We offer FREE international shipping as standard 
Tax: No Tax / No VAT
Order processing time: 1-2 working days
Shipping time:
Shipping country list

Delivery Time

EU countries

Austria, Belgium, Bulgaria, Czech,Cyprus, 
Republic, Denmark, Estonia, Finland, France, 
Germany, Greece, Hungary, Ireland, Italy, Latvia, 
Lithuania, Netherlands, Poland, Portugal, Romania, 
Slovakia, Slovenia, Spain, Sweden, United Kingdom,

NO TAX / NO VAT

2-7 days

North America

United States,Canada

NO TAX / NO VAT

2-7 days

Europe,Oceania

Russia,  Australia,new Zealand

NO TAX / NO VAT

10-20 days

 Asia
Japan, South Korea,  Singapore
 

NO TAX / NO VAT

7-10 days

Shipping Partners
We currently maintain cooperative relationships with 4PX, DHL, CNE and UPS. Our commitment to our customers is to assure the delivery reaches its destination in the quickest manner with the lowest cost.

Shipp Details
After the package is sent, you will receive an email with shipping information.
At the same time, we will also provide you with a Logistics tracking number through paypal.
Of course, you can also enter the logistics tracking number to query logistics information through the logistics website:

DHL:https://www.dhl.de/en/privatkunden.html
CNE:https://www.cne.com/English
UPS:https://www.ups.com
Errors & Omissions for Transportation
We do our best to ensure that the goods arrive the customers safely.
If you find any omissions or damages during the receipt, please keep the outer packaging in time and contact us via email (wzxm@ewaygps.com) or messenger and provide us with evidence.
If the logistics information shows the receipt, but you did not get your product, please contact your local logistics service provider (local post) in time. And provide us with the corresponding evidence, and we will make an inquiry for you.
All claims for loss, damage or delay must be filed within twenty (20) days following the date of delivery or the date on which delivery should have occurred .
Under normal circumstances, we will provide you with a solution within 60 days.
Taxes and Duties
If you choose to send from China, the seller will be responsible for paying taxes. When the goods are delivered to you, you do not need to pay any customs duties.

If you choose to send from Germany,once the parcel reaches its destination country that your order may be subject to customs or import duties that are charged .
According to laws and regulations, these fees need to be paid by the recipient, and we cannot control the specific amount, as customs policies and import duties vary widely from country to country.Customs duty is charged as a percentage of the total value of the goods. The specific ratio will vary according to the policy of the country being sent, but on average is between 3% and 9%.
We generally try to reduce the declared value of the package to reduce taxes and fees, but you may still need to pay a small amount of customs fees.The proportion of this situation is about 1%, so you don't need to worry about it.

If you have other questions, please be sure to contact us:wzxm@ewaygps.com
Warranty Policy:

All Andream units include a 2-year limited warranty.Some products only provide one-year maintenance service, please refer to the product page for details.

Within 2 year after you get the product, if your item(s) are broken or defective, You just need to return it and we will send you a brand new unit. For warranty support, please email us at wzxm@ewaygps.com.

This limited warranty does not cover failures due to abuse, accidental damage, or when repairs have been made or attempted by anyone other than Andream INC. No liability on this warranty shall be incurred in the respect to damage or loss occurring during transit to or from the purchaser. This warranty is personal to the original purchaser and is nontransferable. This warranty gives you specific legal rights and you may also have other rights which vary from state to state.
Camera Quality questionable?
Reverse cam works as expected. However, not the best picture quality. This could have been better.
Bewertung
Der Einbau war sehr aufwendig, vor allem, wenn man so etwas noch nie gemacht hat. Das verlegen der Leitung ist mit Abstand das anspruchsvollste und nimmt die meiste Zeit ein. Die Kamera passt perfekt in die Halterung. Die Betätigung des Kofferraumes ist jetzt minimal schwieriger geworden und das Kabel ist der Kamera könnte bisschen länger sein können. Bei mir passt es beim f31 auf den Millimeter genau. Das anschließen der Kamera ging einwandfrei und die Qualität ist Gut für den Preis von 35€.
Trash. Asking me for a review in a product I still have YET to receive or get tracking for. No rear view camera has been seen. Received. Or shipped to my knowledge
Please check your mail, the camera has arrived in the US and will be delivered soon.
Clear picture, dynamic parking lines
As far as a product it's excellent and does exactly what it should. Install is a little tricky but doable even for a novice. If you need help they have great support! Trunk button works just like stock and the fit and finish is perfect.